Who we are
BrightGreen Renewable Energy, based in Nairobi, works to create modern eco-friendly heating fuels. We design, produce and distribute carbonized and non-carbonized heating briquettes using recycled organic waste collected from different areas in Kenya. Our products are used as an affordable substitute, eco-fuel in Kenyan households and industries.

.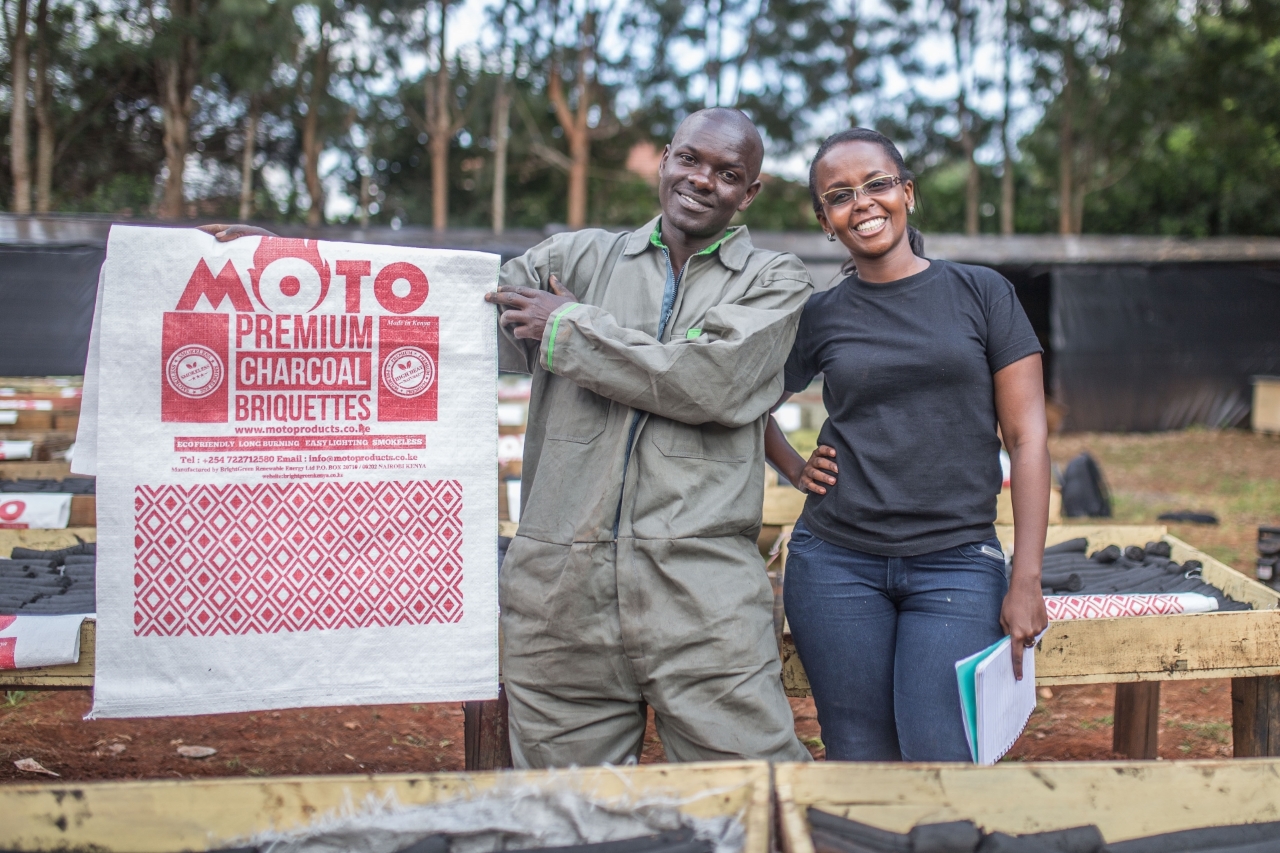 Good health and well-being.
We believe that every human being has a right to clean and affordable energy.

Our role is to facilitate the shift in the use of dirty fuels to affordable, modern, environmentally friendly charcoal.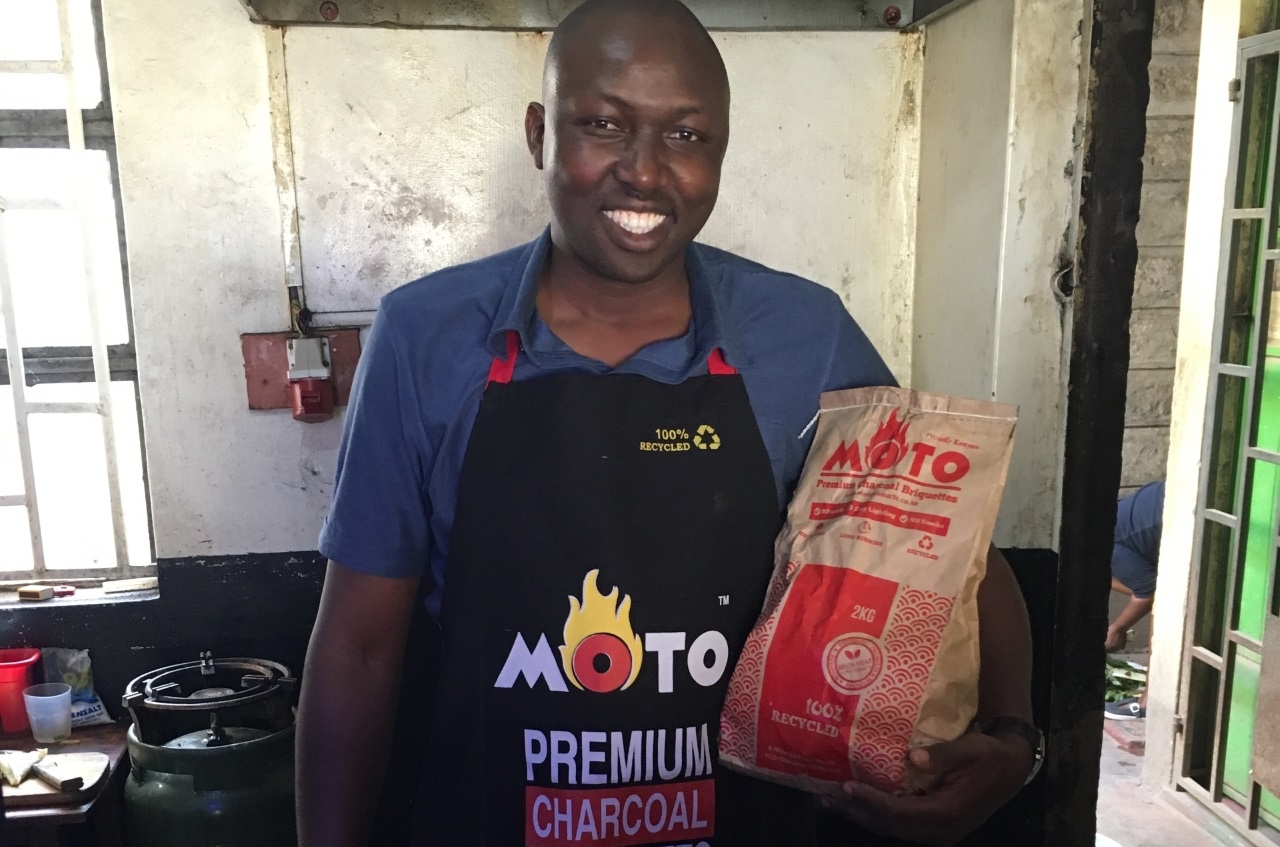 Impact
At BrightGreen Renewable Energy, we aim to impact our society. Our customers enjoy economic, social and health benefits.

Additionally, through recycling, we help clean up and care for our environment, create jobs, and educate our communities.
Solutions
We are a team of young, dynamic designers who love new ideas, working with communities and creating solutions for developing countries.

We partner with several local communities to transform different kinds of waste into high-performance fuels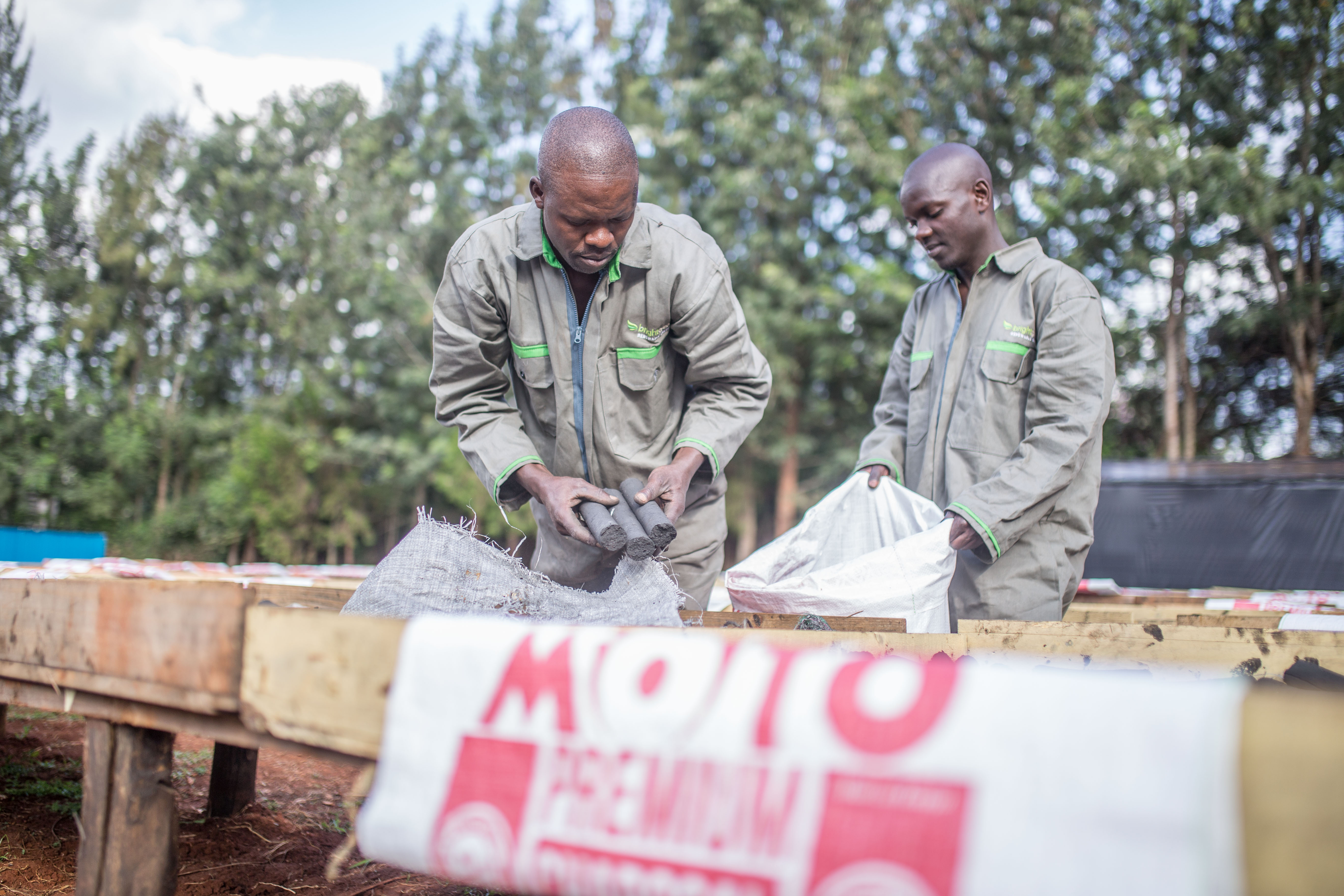 Our Journey
Founded in 2015, we sought out to help solve the ensuing energy crisis in Kenya. Charcoal and wood fuels are an essential energy source, catering for over 80% of its population.

Due to growing demand, production of charcoal has led to the destruction of our forests. A severe shortage of trees has caused a massive rise in the charcoal prices, with a 50 kg bag now retailing in urban areas for up to 30$.